Published 10-31-15 - Updated 07-22-22
25Prism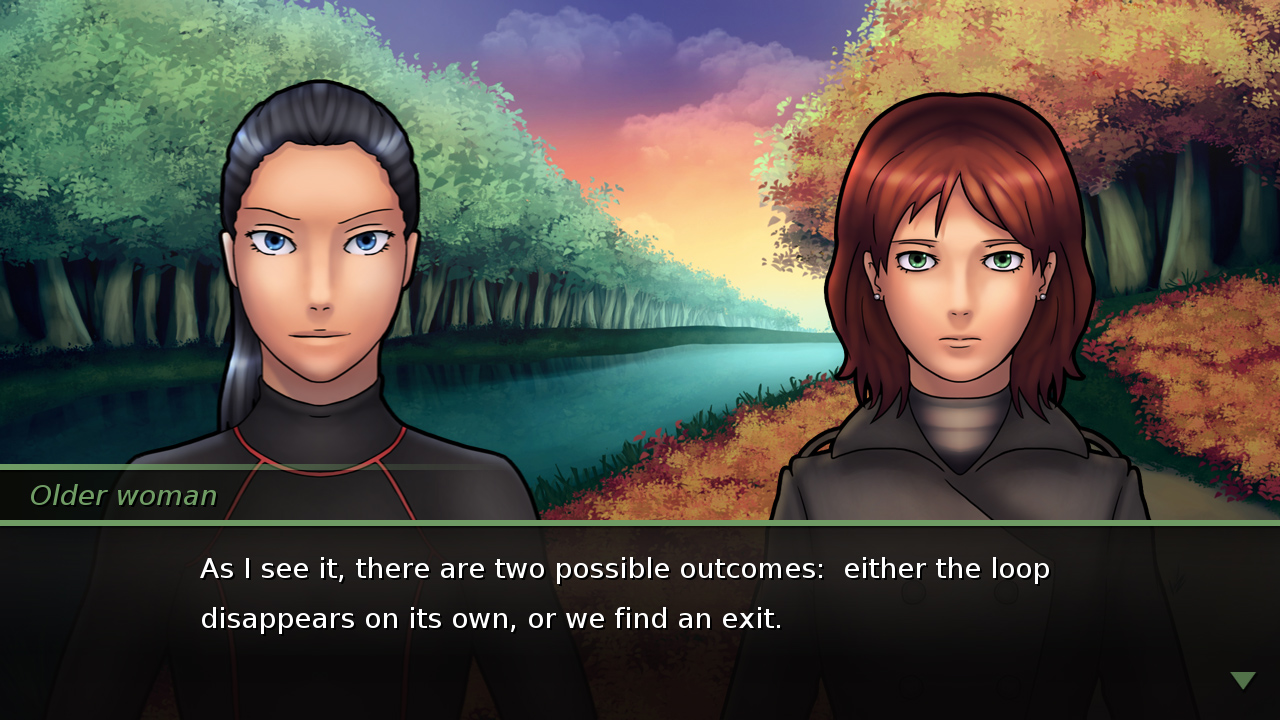 Trapped in a loop...
Strolling in the woods, looking for the courage to exert a major life change, a man is trapped by a path magically looping on itself.
His fellow prisoners are an impatient younger girl and an older lady fleeing a bad divorce. As they work together to find a way out, they realize they have a lot in commun... including very personal memories.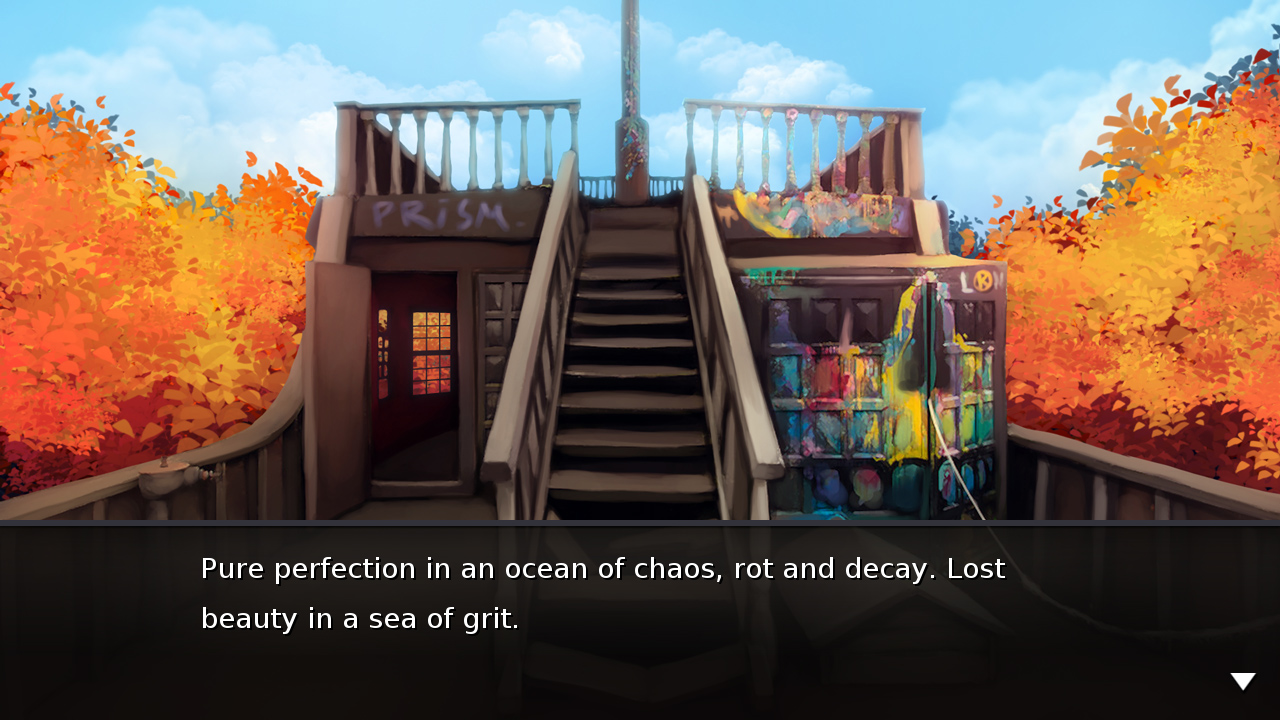 ... find your own way out!
25Prism is a free visual novel with branching paths and multiple endings. It's both romance and mystery, a story about our ever-changing identity.